Making IT Happen Award
The Making IT Happen award honors outstanding educators and leaders who demonstrate extraordinary commitment, leadership, courage and persistence in improving digital learning opportunities for students. Since its inception in 1995 more than 600 educators from around the world have received the award.
The spirit of the Making IT Happen award supports our vision of a world in which all learners thrive, achieve and contribute.
Award recipients are educators who:
Apply available technology now.
Move forward and don't look back.
See students as real people.
Teach through relationships, inspiring, encouraging and nurturing.
Recognize that further change is necessary, but understand that it is a process.
Realize that teacher empowerment is the key element to technology integration.
Expect success.
Motivate through awareness and access to information.


Making IT Happen Award winners at the
ISTE 2018 Awards Celebration Luncheon.
Application
ISTE and its affiliates may present Making IT Happen awards at their annual conferences. The awarding organization chooses its winner(s) and ISTE supplies the award package, including an embroidered Making IT Happen jacket, a pin, a certificate, a one-year Basic ISTE membership and promotional materials.
contact us
.
2018 Making IT Happen Award Winners Presented by ISTE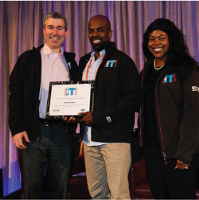 Gary Brantley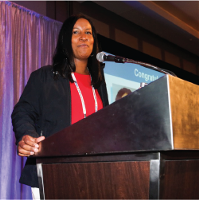 Justina Nixon-Saintil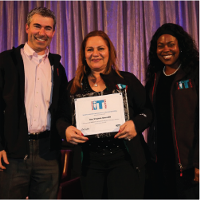 Ana Virginia Quesada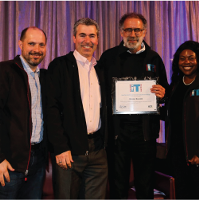 Dr. Mitchel Resnick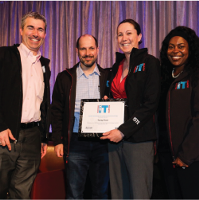 Torrey Trust
Anupam Chugh
Michelle Gohagon
Julie King
Douglas Konopelko
Janet Powell
Ken Price
Debra Ramm
Heidi Ringer